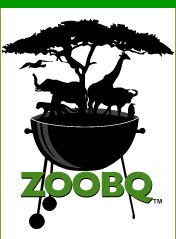 | | | |
| --- | --- | --- |
| | [an error occurred while processing this directive] | |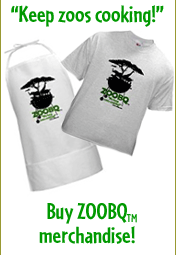 | | | |
| --- | --- | --- |
| | ZOOBQ™ is a division of PETSorFOOD™ | |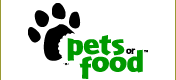 © Copyright 2004-05 ZOOBQ™

A Listing of Some of our Recent Events
ZOOBQ™ has hosted events across the nation and recently performed our first international event! Here's a list of just a few of our success stories.

Zoo

Date

Event

Funds Raised

3/13/05

Made-to-Order

$32,425

Our event in St. Paul was centered on their famous lowlands gorillas exhibit. ZOOBQ™ was brought in to revitalize one of their better known, but aging, monkey islands. Angie, a lame gorilla, was scheduled to be put down. Rather than waste the opportunity, the zoo held an invitation only black tie event where PETSorFOOD™ and ZOOBQ™ executive chef Diego Chen prepared the beast with authentic African herbs and spices and served the meal on banana leaves.

1/2/05

Feast on the Beast

$18,294

Delaware's only zoo covers over 12 acres of land and features many great plains exhibits from around the world. It was culling time for a herd of zebra and the perfect opportunity for an indoor event! ZOOBQ™ arranged for a venue, set up all the day's entertainment and turned a cold snowy day into a great family outing featured pit barbecued zebra.

11/17/04

Made-to-Order

$22,687

Zoo Boise is one of the most popular attractions in the treasure Valley, seducing more than 200,000 visitors a year. ZOOBQ™ was brought in to enhance their popular "Adopt an Animal" program by offering an enhanced opportunity to not only adopt an animal, but to taste it as well! PETSorFOOD™ and ZOOBQ™ executive chef Diego Chen prepared each patron's adopted animal specifically for the evening's festivities and his chief wine steward paired each meal with a selection of native Idahoan wines.

10/20/04

Made-to-Order

$92,528

The zoo is famous for its endangered Snow Lepards, but raising the funds to acquire them was no easy task. ZOOBQ™ arranged for a private shooting for local hunters to bag trophy cats like the more common puma, lion and cougar. The heads and pelts were provided to the hunters who each paid $5,000 for the privilege, and the meat was featured in a gourmet evening of broiled meat and rare vintage wines that drew celebrity patrons from nearby L. A.

Our first international event was at the Hegenbeck's zoo, the godfather of modern zoo design! Rare animals and rare wines and a delightful local 50's cover band were the highlights of the evening.

Mississippi's Jackson Zoo has a constantly changing roster of exhibits, with more than 350 animals representing 130 species.

ZOOBQ™

was brought in to help make animal turn over a fundraising opportunity.
5 acres of fun off Highway 20 at Royal Nebraska! The zoo is famous for it's spectacular Serval exhibit (a small wild cat native to Africa.) To raise awareness for the exhibit and the animal,

ZOOBQ™

presented a special trade marked

Circle of Life ™ show featuring Servals and prairie dogs. Some of the Servals were later prepared at an out door barbecue that set a record for the number of visitors in a single day.

"The world's most complete zoo" also had the world's most complete menu for this fun family event. Zoo management wanted a general thinning of their exhibit population so

PETSorFOOD™ and ZOOBQ™ executive chef Diego Chen

came in and developed a smorgasbord approach for the ring tailed lemur, meerkat, groundhog, toucan, and other exhibits on the menu in true Ohio fashion!

Following cuts in the Zoo's operating budget, Republican house members brought in ZOOBQ™ to help raise funds as this national treasure transitioned into a privatized zoo experience. The entire European Mammals exhibit that was donated by France and Spain was pit barbecued in traditional Texas style while one of Tom Delay's favorite local Western bands played.